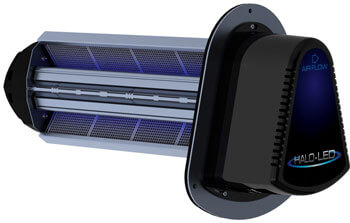 HALO-LED™ Whole Home In-Duct Air Purifier
The HALO-LED™ is the industry's first LED in-duct, whole home and building air purification system that is both mercury free and zero ozone compliant. The HALO-LED™ proactively treats every cubic inch of air conditioned space, reducing airborne and surface contaminants and pollutants through bi-polar ionization and revolutionary, patent pending, REME-LED™ technology.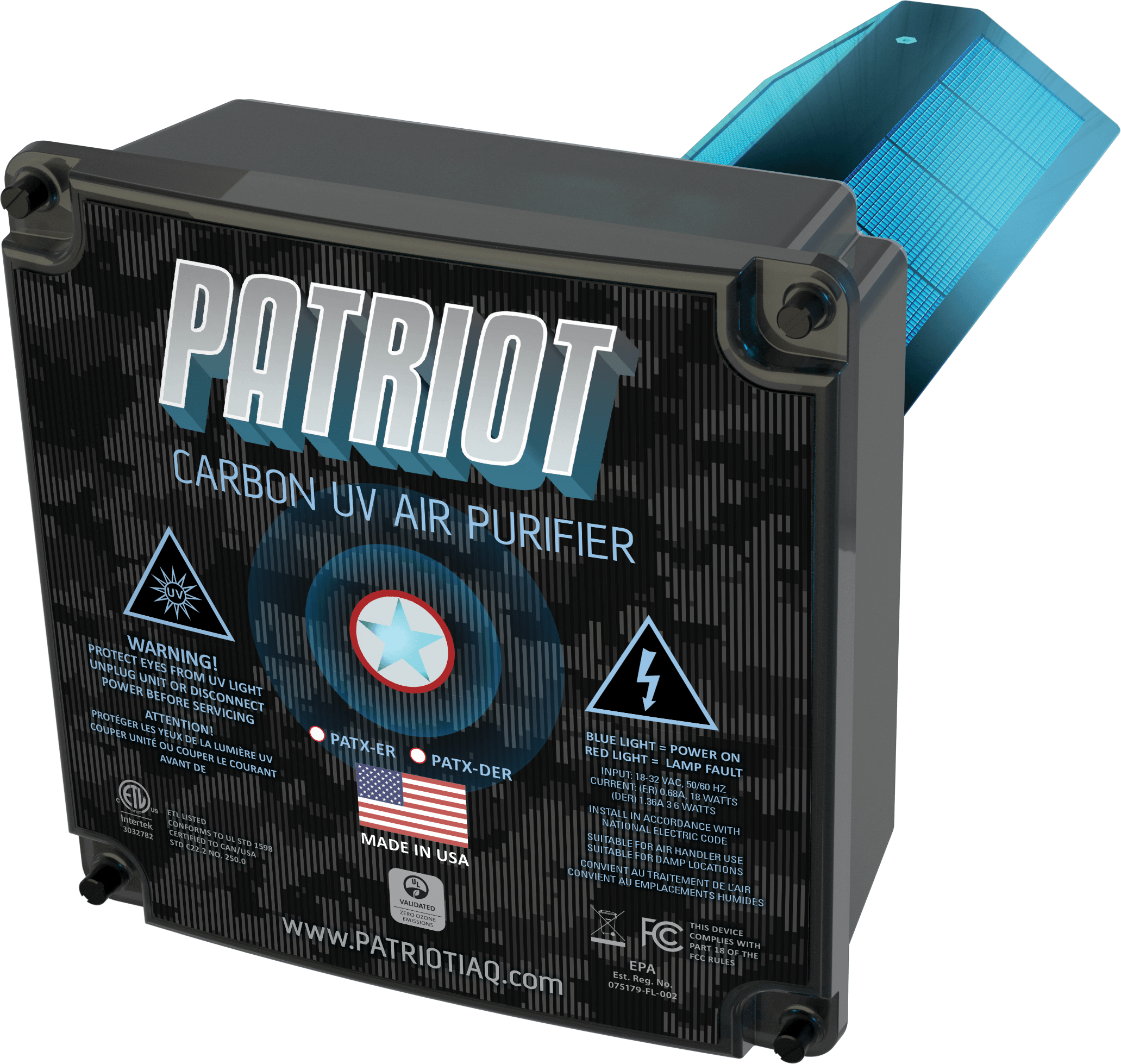 Patriot IAQ
Patriot Carbon UV is our most advanced system yet. It Improves indoor air quality by reducing airborne biological contaminants including VIRUSES, BACTERIA, and MOLD in addition to odor-causing (potentially toxic) VOCs. Carbon UV technology is the result of decades of research culminating in scientific advances including germicidal ultraaviolet light, photocatalytic oxidation and antimicrobial nanotechnology.